Some new posters are now up on the Coast Is Calling's RedBubble site, raising funds for bushfire recovery via the Foundation for Rural and Regional Renewal.

The new designs feature Moruya, Broulee and Batemans Bay on the NSW South Coast, and the Tidbinbilla Nature Reserve in the ACT.
They join two other pics I drew during our covid shutdown earlier in the year, of Rosedale, on the NSW South Coast, and Batlow, in the NSW high country.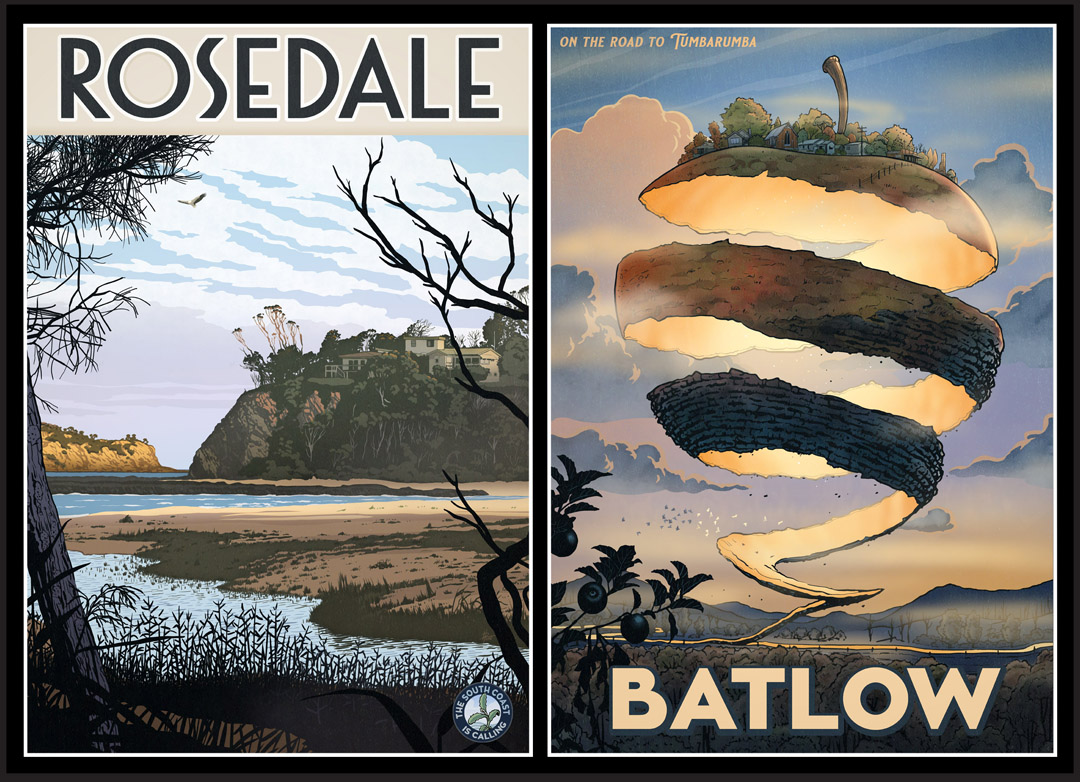 Yes, there is already a Batemans Bay pic in the series, but I wanted to draw the bridge before it is replaced by the new concrete flyover currently under construction.
All these pics are of places closer to home, but covid-willing I'll be down Eden way before too long.
Thanks to everyone who has sent me photos of the posters out and about. It's wonderful to see where they are bobbing up!