This year is the 50th anniversary of the gazetting of Black Mountain as a nature reserve in Canberra.
I drew some pics for the anniversary, which were run in The Canberra Times back in July. They're now available as prints, posters and cards on RedBubble.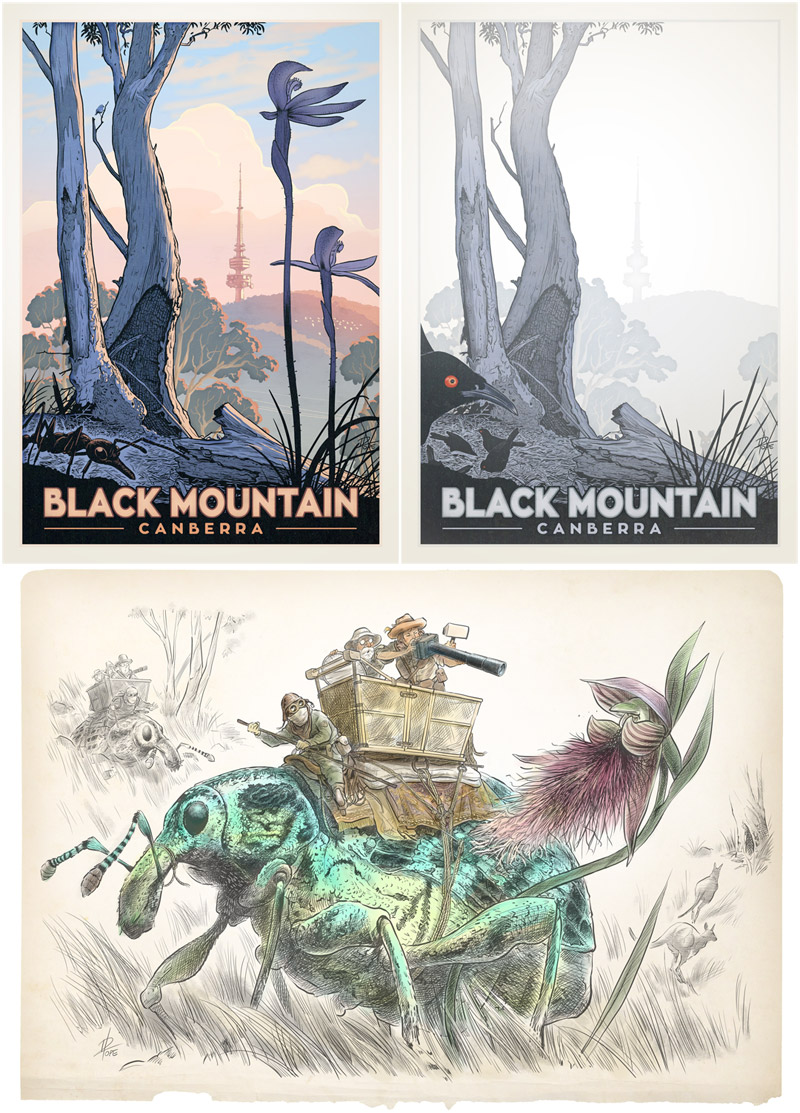 A natural history of the mountain was also published recently to mark the anniversary.