After drought and bushfire, La Niña has brought welcome rain to the hills and grasslands of my home town over the spring and summer. Good grief, there were times last summer in the heat and smoke that it felt like it would never rain again! I was keen to capture this strange wet phenomenon in some drawings over my extended new year break.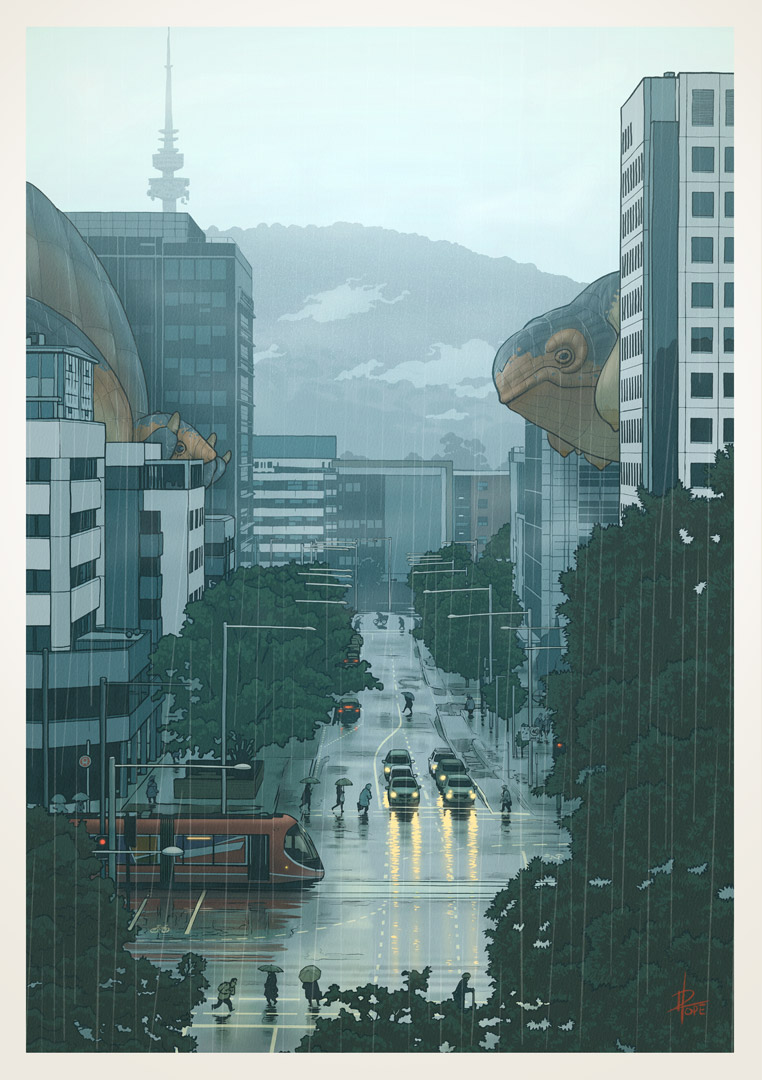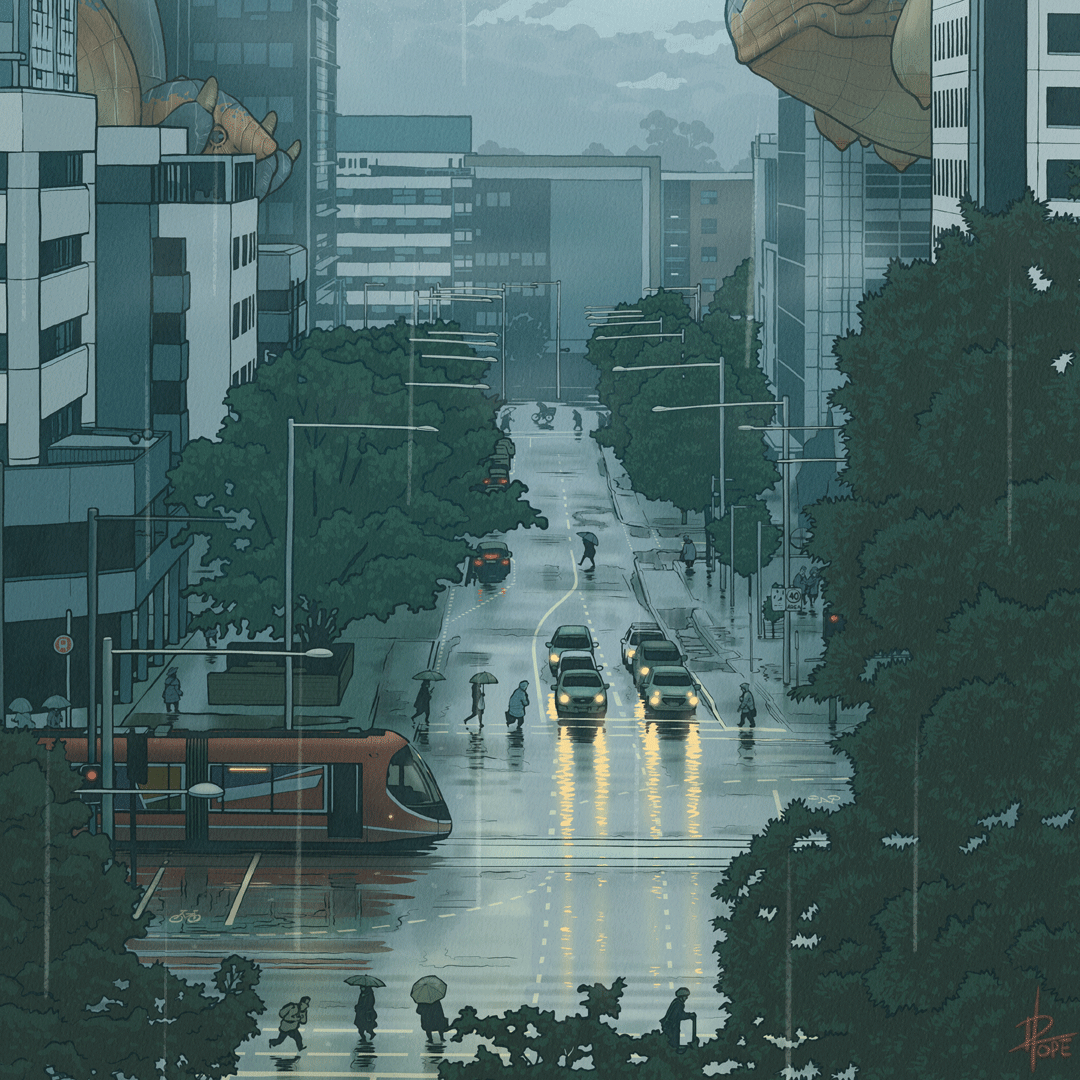 This picture of Rudd St in Canberra remained half finished for months, until artist Patricia Piccinini's new balloon creation, Skywhalepapa, drifted into the frame. When rain was forecast for the officially scheduled launch of the new skywhale on 6 February, I could see the pod making their way through the streetscape to the lake. The launch was subsequently delayed by a day until the rain cleared, and the Sunday Canberra Times printed this poster as a souvenir.

This will be part of a series that I am only half-jokingly calling "36 views of Black Mountain". Like Mt Fuji in the ukiyo-e prints of Japan, Black Mountain anchors many of my views of Canberra. I've started some of the other drawings in the series, but goodness knows when I'll return to them now.
In the meantime, prints, posters and cards of this Rudd St drawing are available on RedBubble, and I'm back drawing cartoons at The Canberra Times and ACM. Drawing our local Chief Minister as Skywhalepapa for our ACT Budget edition was a good way to ease back in.