The first Scratch! Media website was built last century in Notepad ('Teach Yourself HTML4 in 24 Hours!'). It's probably time to update it.
Please bear with me while I kick it into shape between daily deadlines. This cartoon outfit is not unlike the government's tax reform one: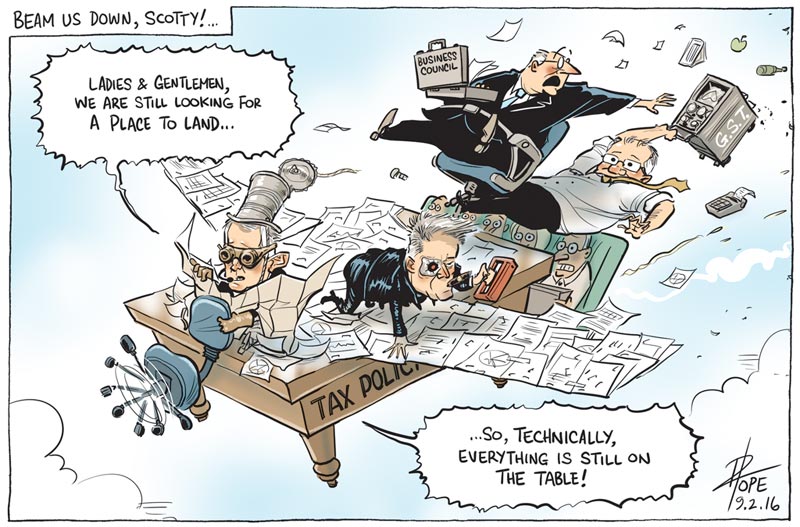 (The Canberra Times, 9 February 2016)
The old site can be found here. And you can find all my recent cartoons in my Canberra Times gallery.