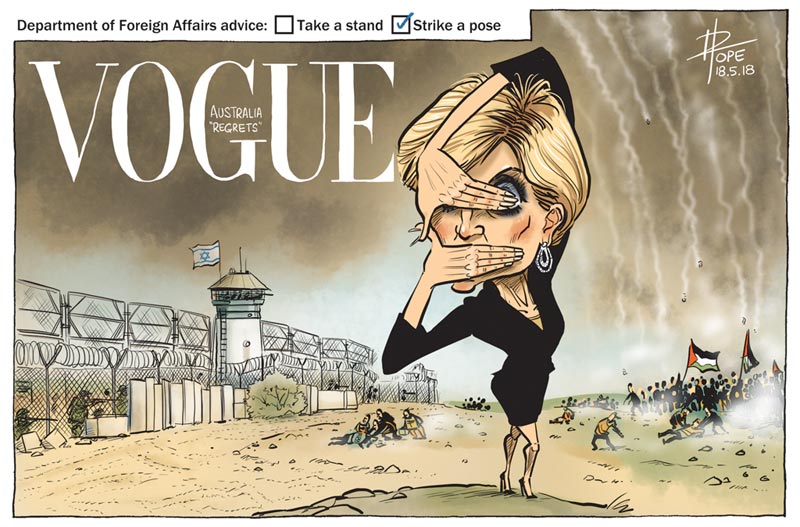 There was global outrage at the use of deadly force by Israeli soldiers against Palestinian protesters in Gaza (at least 60 protesters dead, more than 1700 wounded).
The response of Australia's Foreign Minister was five bloodless sentences, none of which mention who, exactly, suffered the "loss of life and injury" and who did the killing.
If you are a human being, as you probably are, you might think it would be difficult to explain away the massacre of several dozen people… You would, however, be mistaken. Propaganda defending murder is both simple to produce and alarmingly common…
"How to defend a massacre", Nathan J. Robinson, Current Affairs
The Foreign Minister is due to appear in the August issue of Vogue.
(The Canberra Times, 18 May 2018 | Gallery of most recent cartoons)