Spare a thought for the editor of Australia's annual political cartoon anthology who regularly finds Australian politics imploding right on deadline.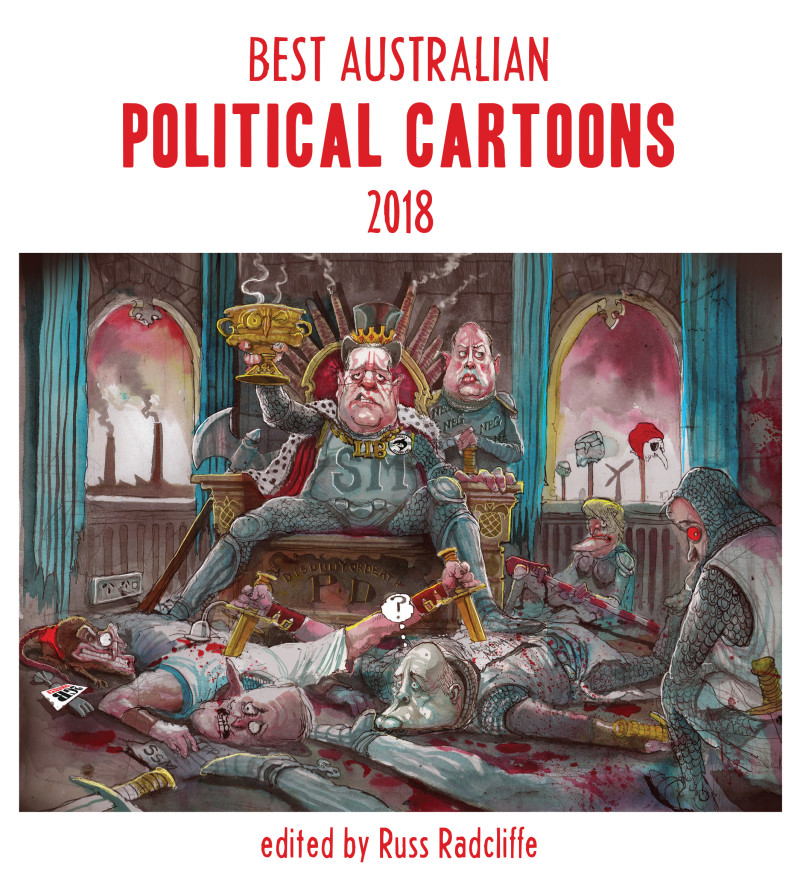 This is the 16th edition of Russ Radcliffe's annual survey of Australian politics, as drawn by the nation's cartoonists. Russ writes a handy introductory essay on the year that was, and includes a liberal helping of political quotes to accompany the collection of cartoons.
Available in all good bookshops etc, or via the publisher Scribe.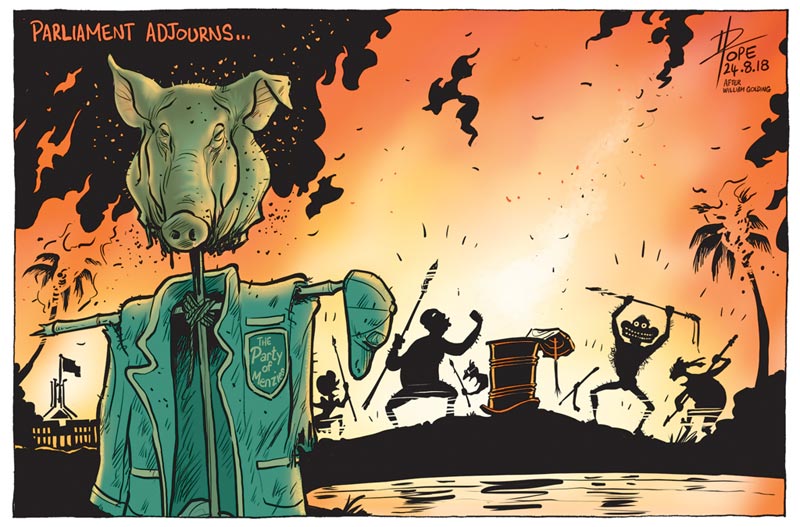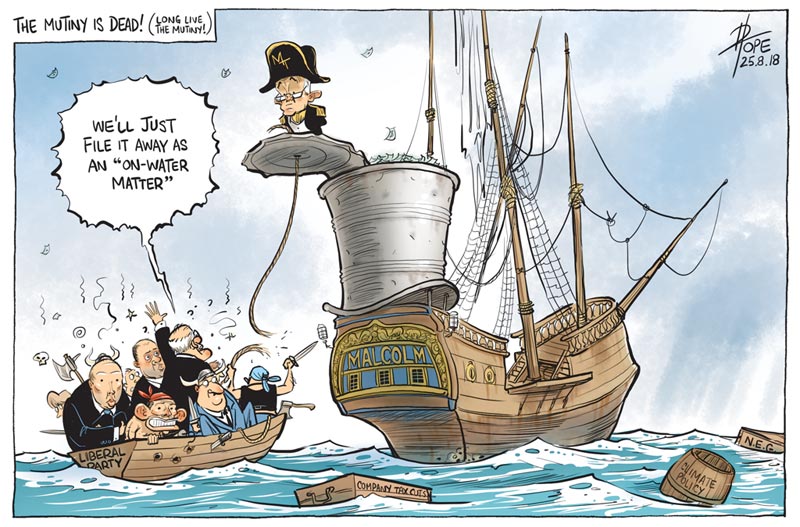 And one more, drawn after the anthology deadline, to complete a leadership triptych…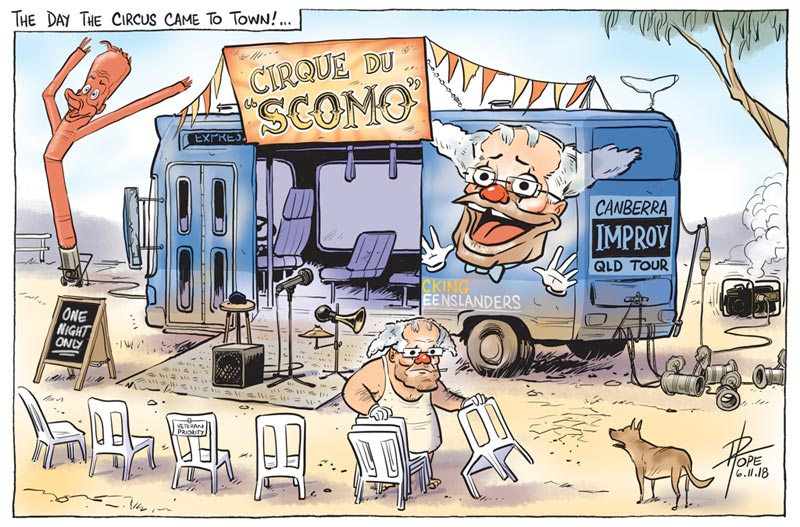 (The Canberra Times, 24, 25 August, 6 November, 2018 | Gallery of most recent cartoons)