My sketch of the Prosecutor's closing arguments in the retrial of David Eastman. My Canberra Times colleague Alexandra Back wrote the inside story of the trial.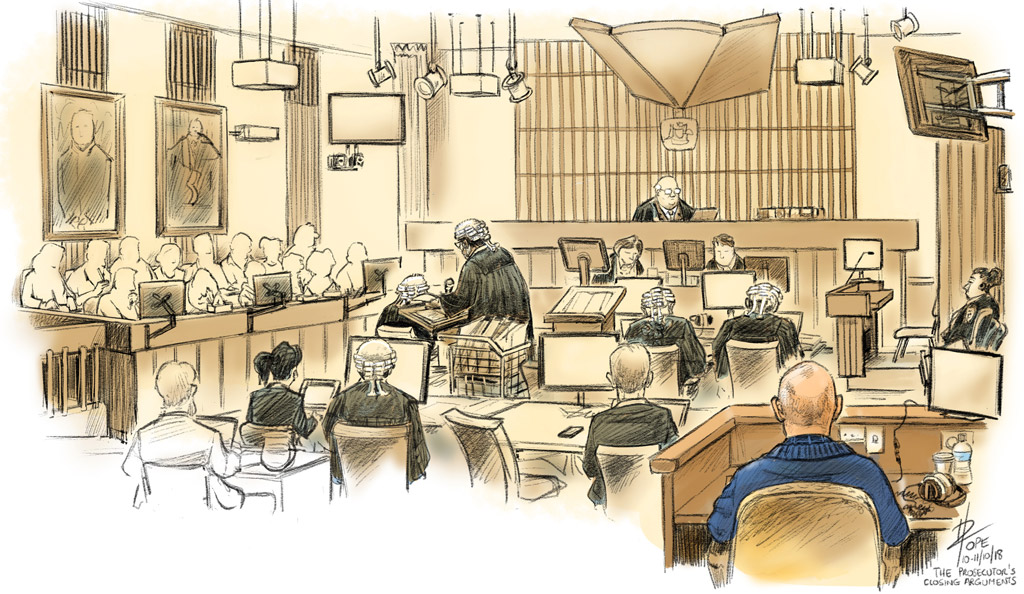 Eastman was originally tried and convicted of the murder of Australian Federal Police assistant commissioner Colin Winchester in 1995. He spent 19 years in prison before a judicial inquiry found he had not received a fair trial and quashed his conviction. Following a lengthy retrial in 2018, Eastman was found not guilty.
Courtroom sketching, like live caricature, are crafts unto themselves, so I was a little apprehensive in approaching this. I tried my best to ignore one of the more interesting visual elements in the room, the attentive jury, to preserve their anonymity, but I still had to remove some detail on advice from our lawyers.
This drawing actually records the very last day of ACT Supreme Courtroom One. Drab and windowless, and virtually unchanged since I was last in there 30 years ago, the courtroom was abandoned early on that last day as the buzzing from an old piece of tech in the room began to give one jury member a headache. The trial reconvened the following week in the new court building next door.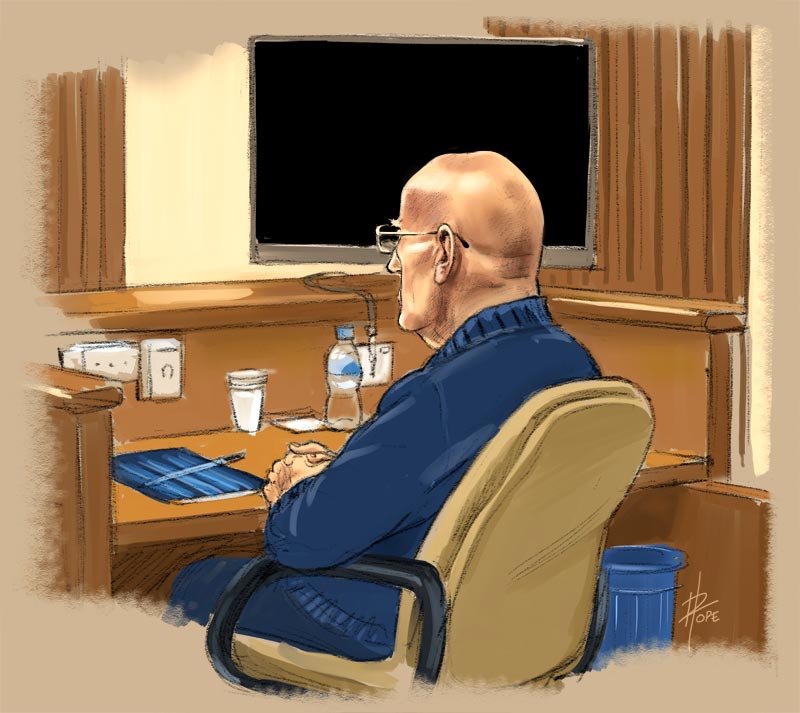 (The Canberra Times, 22 November 2018 | Gallery of most recent cartoons)