I have drawn some posters of towns and regions on the south coast of NSW affected by the recent Australian bushfires.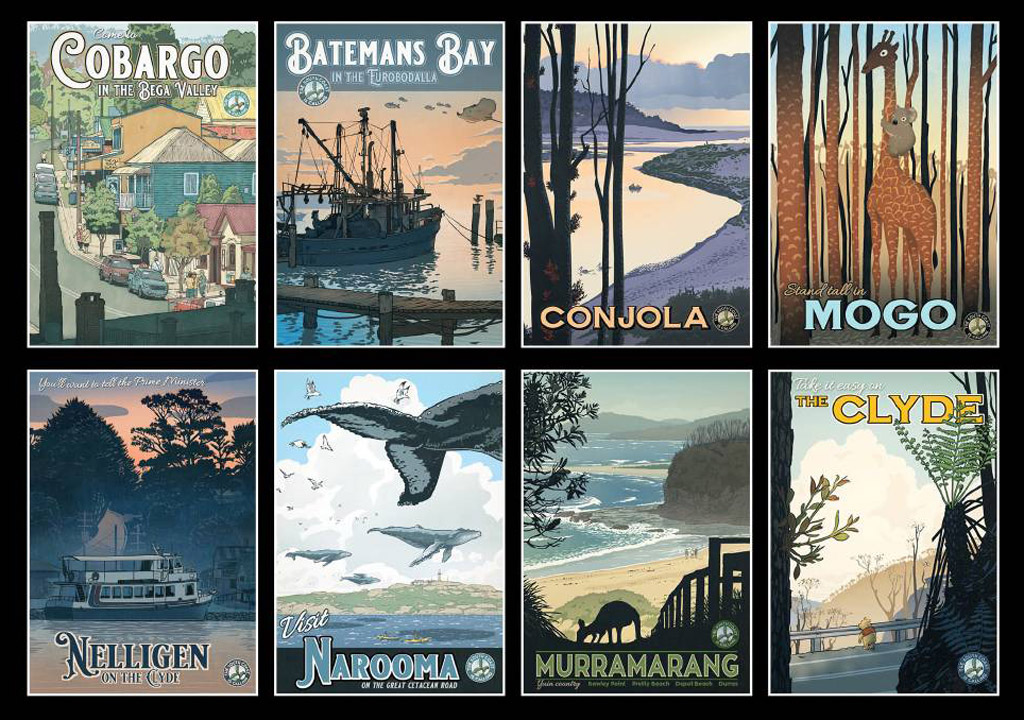 These posters are being published this month as part of a tourism campaign in the newspapers of Australian Community Media (ACM). ACM is the publisher of The Canberra Times, Newcastle Herald, Illawarra Mecury, Border Mail, and many other regional and agricultural mastheads.
Prints, posters and postcards will then be available for purchase, to raise funds for the long-term bushfire recovery effort. Details of how to buy them will be available soon, but it is likely to be through an online shop like RedBubble, which will allow for prints to be made as required, and for purchases to be made overseas. I'll post details here when I have them.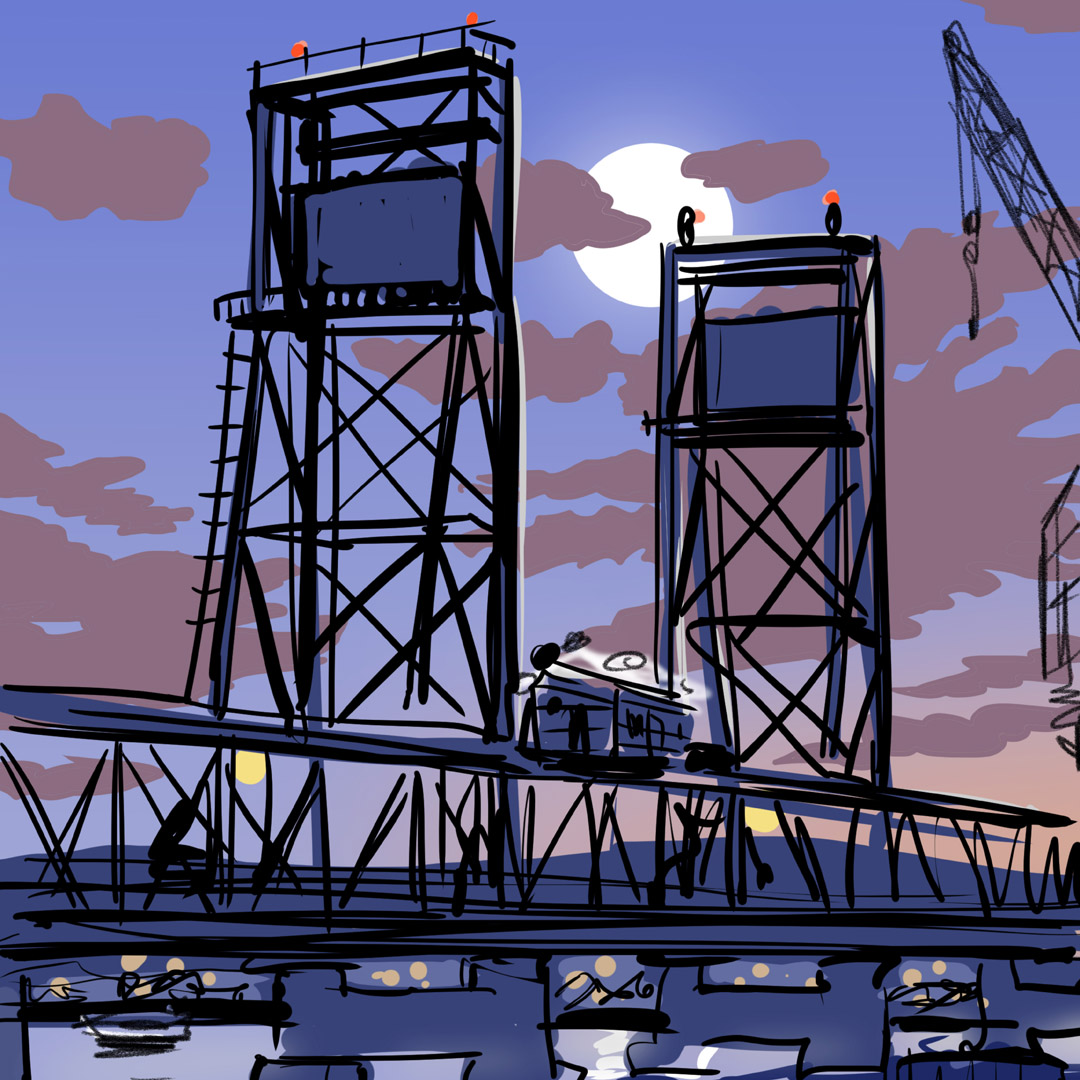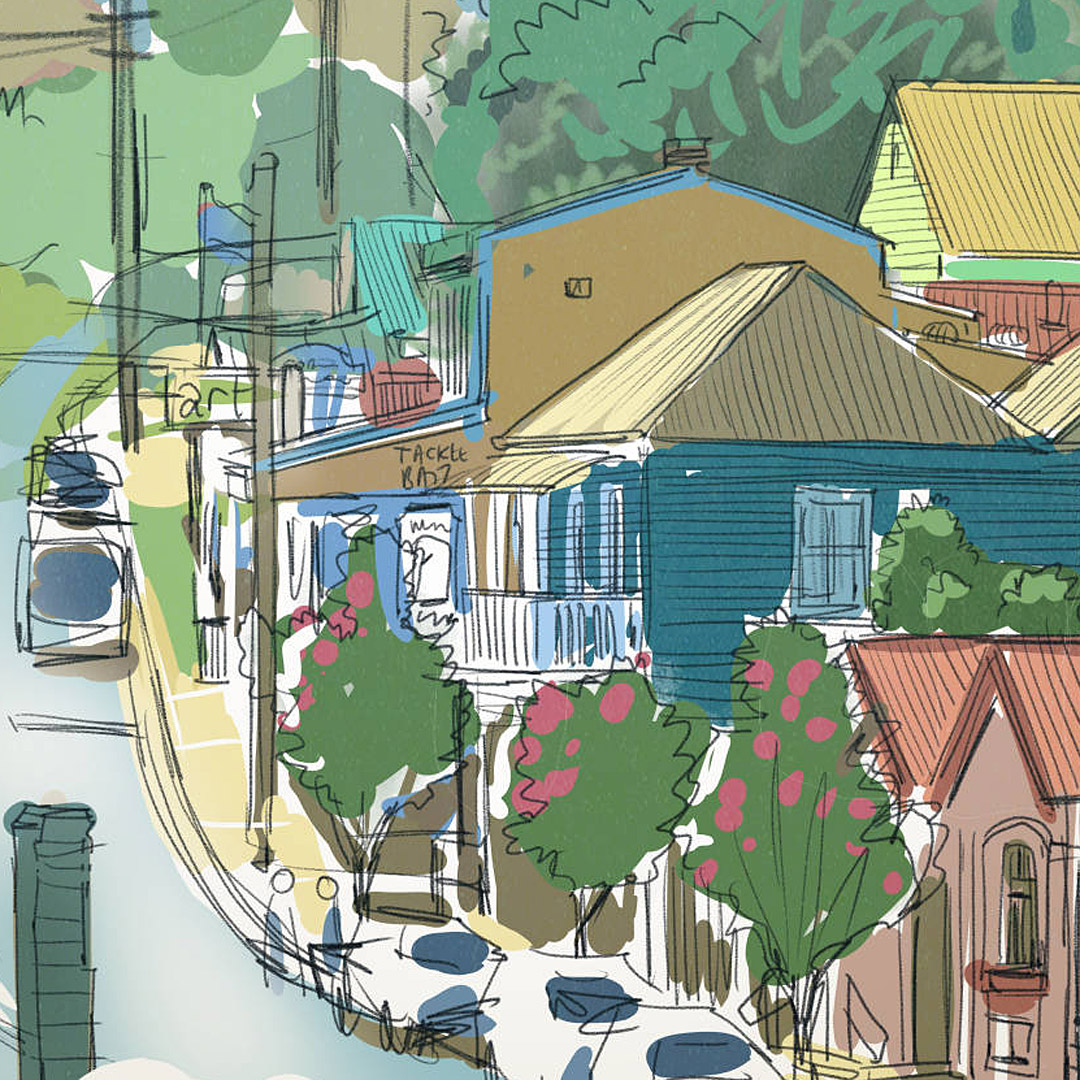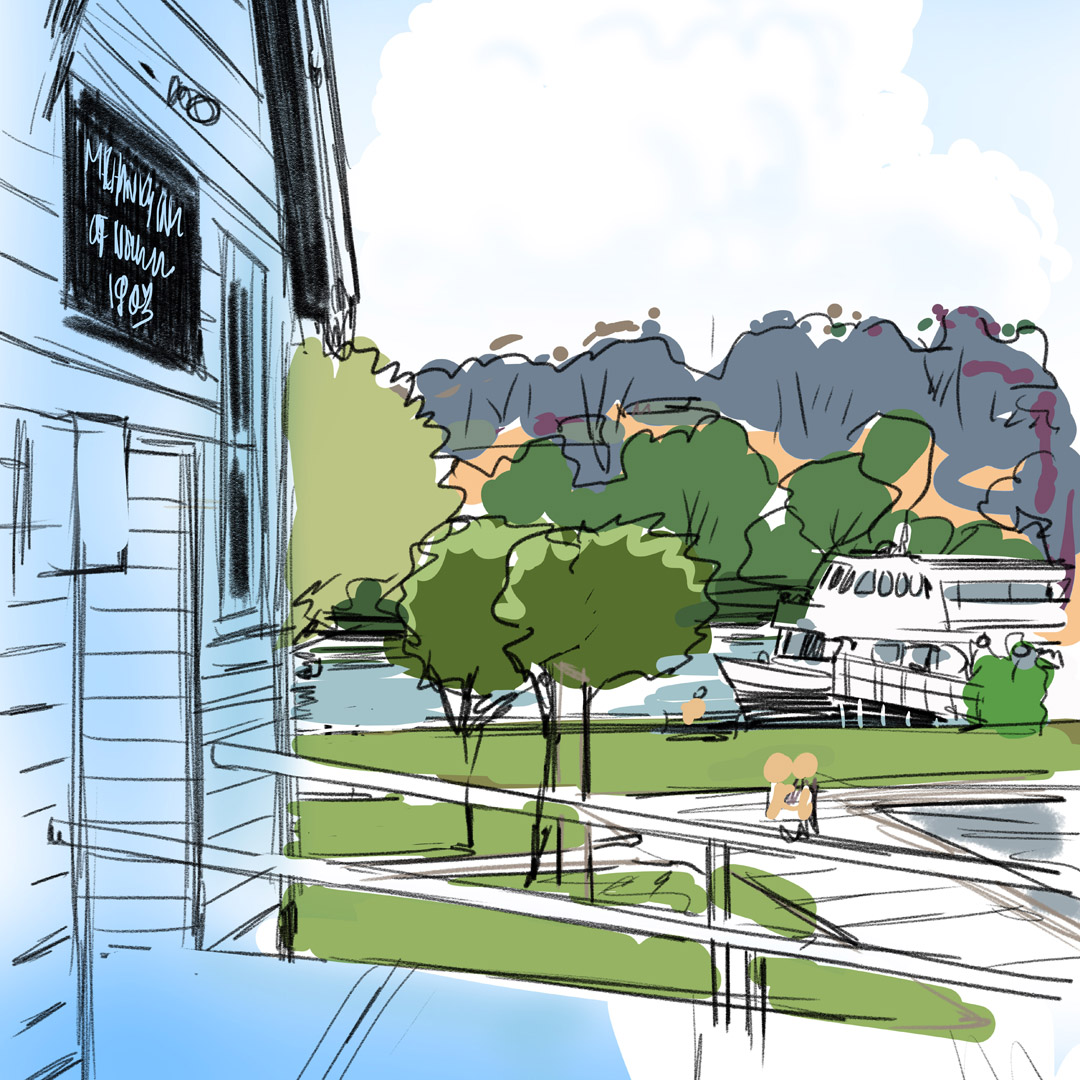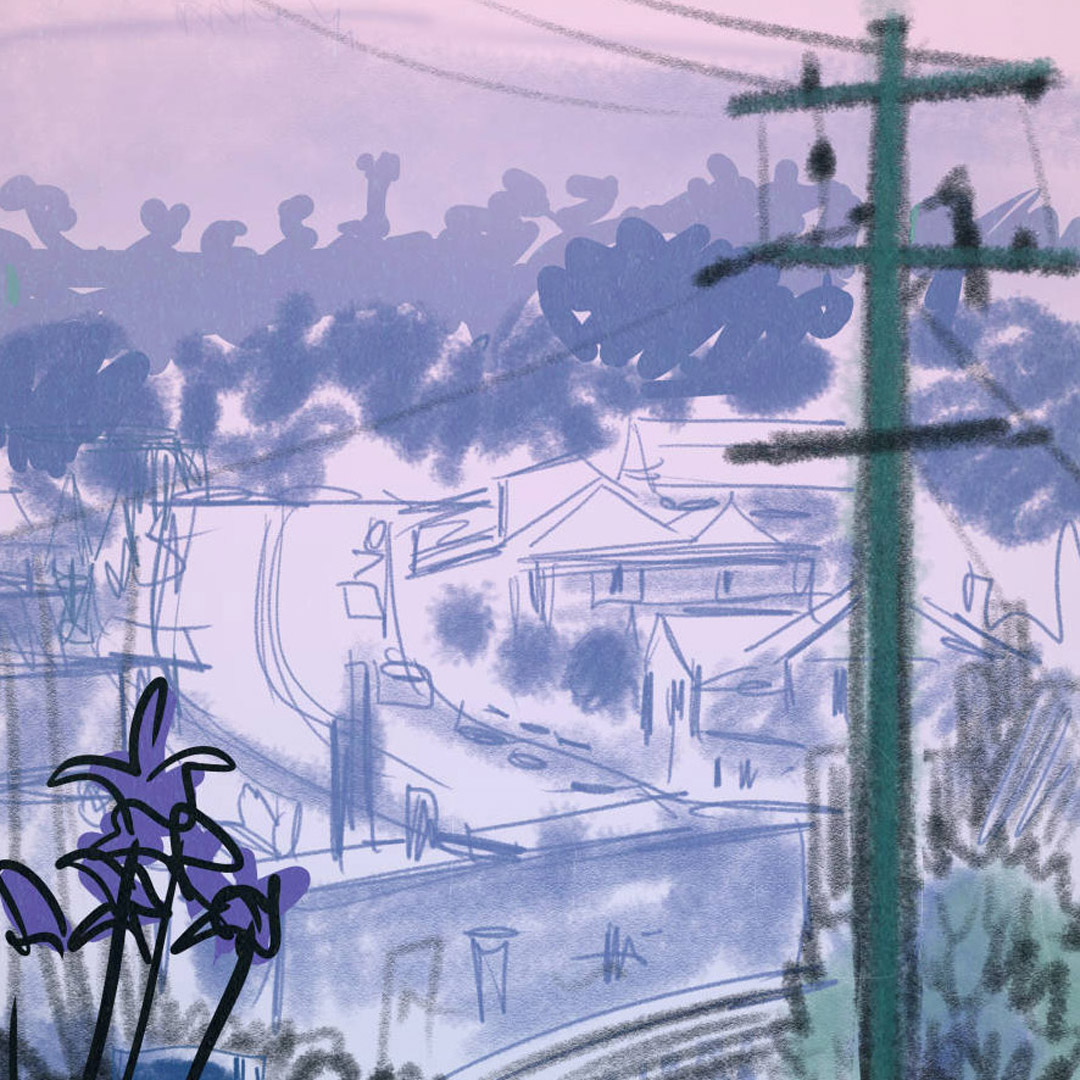 As you can see, the posters draw their inspiration from the old Australian travel posters of the 1950s and 60s, along with the Japanese woodblock print tradition of decades earlier, and more modern comic book influences.
I wanted to draw the things we love about these places – which, despite the devastation, remain in intact – without downplaying or glossing over the impact of the fires. I hope they help strengthen connections between town and coast, and support livelihoods disrupted and devastated by the fires, without sidestepping the climate warning the fires represent. Recovery from the ecological destruction and human trauma wrought by the fires can't be separated from the global effort to cut the greenhouse gas emissions that now turbo-charge Australia's fire conditions.
I have been overwhelmed by the positive response these posters have received since their launch last Friday and have been inundated with requests to draw other towns and places: Batlow and Tumbarumba in the high country; Bermagui, Eden and Mallacoota on the Far South Coast; Moruya and Rosedale, Braidwood and Kangaroo Valley. I do hope to be able to add a few more in the coming months, including the Namadgi National Park in the ACT, close to home and heart. 80 per cent of Namadgi was burnt – one third of the ACT! – and it remains closed to the public.
Thanks to all those who I spoke to during my visits to the South Coast, particularly in Cobargo and Conjola (Lake Conjola and Conjola Park). The relief centres organised by their local communities are inspirational.
---
Like many other news outlets, The Canberra Times now has digital subscriptions to pay for its journalism. So the gallery of my most recent cartoons is now behind a paywall.