The government has created a job with travel perks to entice a mate to retire from his safe Liberal seat, as preselection battles in the NSW branch of the Liberal Party heat up.
And to prove that satire is not dead, it's a human rights envoy job.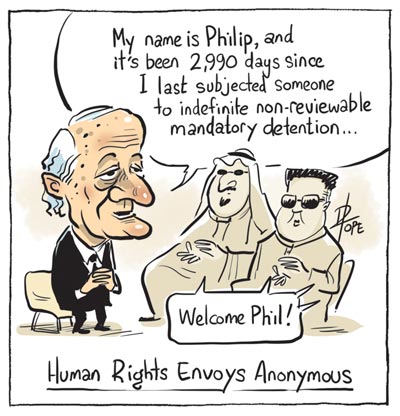 (The Canberra Times, 9 February 2016)
"Budget Emergency". Ahahahaha.
I've never drawn anything as grand as David Rowe's tattooed Ruddock (which a quick Google search has failed to locate, unfortunately). But here are a couple of Phils I managed to find in the archive – amending the Marriage Act to exclude same-sex marriages, and the legal treatment of David Hicks.